June 1-2, 2017
The Quorum Initiative's 2017 HOW forum took place in New York on June 1-2, 2017. The forum was a dynamic day of creativity, exchange, and empowerment to action with over 120 female executives from across industry sectors.
---
---
HOW Forum
Friday, June 2 | City Winery, 155 Varick St, New York, NY
INFLUENCE
Inspiring, innovative, and courageous business leaders encouraging us to take greater action as catalysts for change. Hear from top women executives about their stories of ascent and creative leadership in a time of disruption.
IMPACT
Dynamic, interactive, and insightful sessions motivating you to take action.  Brainstorm and collaborate with your peers in intimate working groups.  Push boundaries and plan your strategy.
INNOVATION
Enterprising, engaged and committed innovators driving new business models that create greater social impact.  Learn how to turn ideas into action.
---
Kickoff Cocktails and Dinner 
Thursday, June 1 | New York City Fire Museum, 278 Spring Street, New York, NY
INDISPENSABLE
Critical connections made over wine pairings and dinner.  Spirited conversations ignited by senior business leaders.  Forge lasting relationships with the courageous women of the Quorum community.

---
Keynote Speakers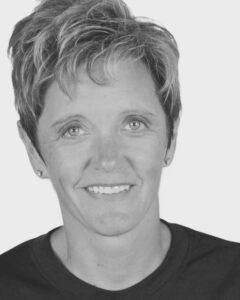 Tara Bunch, Vice President, Apple
Tara Bunch is Apple's Vice President of AppleCare, the company's technical support and repair organization, a position she's held since 2012.
Tara is responsible for delivering top-notch customer support and repair experiences for Apple's worldwide customers, leading the industry in customer satisfaction and quality. Tara's organization ensures repairs delivered through Genius Bars in Apple Retail stores and through the thousands of authorized service providers worldwide meets Apple's high standards of quality.
Through phone, chat, and online support, AppleCare reaches billions of customers in over 30 languages, helping customers ensure the amazing experience with their Apple product continues well past the moment of first opening the box.
Before joining Apple Tara was Senior Vice President at Hewlett Packard, leading the Global Customer Service and Support Operations. In her 20+ years at HP, Tara worked in various roles that honed both her technical skills and her passion for delighting customers.
Tara graduated from the University of California, Berkeley, where she earned a bachelor's degree in Mechanical Engineering. She later earned an MBA at the University of Santa Clara. She lives in Los Angeles, California, where she and her wife Eleanor, spend their free time keeping up with 16 year-old daughter, Emily, 13 year-old son, Loran, 12 year-old twin sons, Ian and Aidan, 11 year-old son, Thomas,  and 4 year-old daughter, Kate.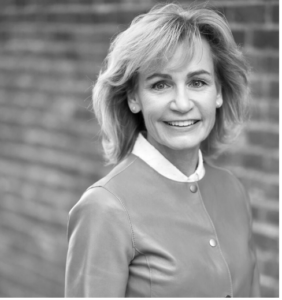 Lisa Stanton, President, InAuth 
Bringing more than 20 years of experience in financial technology, banking, and payments, Lisa Stanton joined InAuth in 2014 as CEO. InAuth is a mobile-first technology provider of device insights to assist the largest banks, networks and digital retailers to help determine risk and improve the consumer experience. Under Lisa's leadership, InAuth was acquired by American Express in 2016 and she now serves as President of InAuth.
Before joining InAuth, Lisa established and served as the President of the Americas for Monitise, a global leader in the provision of mobile money services to banks, credit unions, processors, payment networks, MNO's and retailers. Prior to Monitise, Lisa spent 16 years at Citizens Financial Group, the 8th largest bank in the US, running the payments and channels divisions. She serves on numerous industry Boards and is a frequent public speaker on the topics of digital technologies and financial innovation.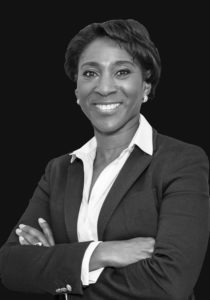 Janet Thomas, Founder and CEO, TouchFX
Janet is Founder and CEO of TouchFX, creating the first-to-market regulations financial (reg-tech) technology solution for the $5.3 trillion daily global foreign exchange (FX) market. The real-time monitoring, surveillance, and analytics solution enables regulated firms who are purchasers of foreign exchange to determine the best execution to comply with incoming financial regulations and to make significant savings. She has recently been appointed to the Panel of Experts of The Hague-based Panel of Recognised International Market Experts in Finance, which assists with the settlement of international disputes of complex financial transactions.
Janet is an established investment banker who has developed award-winning technological innovations for the banking industry, at some of the world's leading financial institutions.
Janet is President of Women in Banking & Finance (WIBF) and she works closely with thought-leaders, international governments, institutions and the wider financial services community to develop female talent, grow and protect a strong female pipeline and leverage the expertise of senior women at the top of the industry. As President of WIBF, she has modernized the organization and raised its profile through the creation of strategic partnerships. She advises the UK Government on policy matters to better support women in the workplace. WIBF is now one of the largest and most influential networking organizations for female financial services professionals in Europe. Janet was placed on the Powerlist of the top 100 most influential Black individuals in the UK for three years consecutively, 2014 – 2016. She also sits on the Board of the Powerlist Foundation, a charity created to identify and develop tomorrow's leaders. In 2009, she won the Women in the City Achievement Award.
---
---
Innovators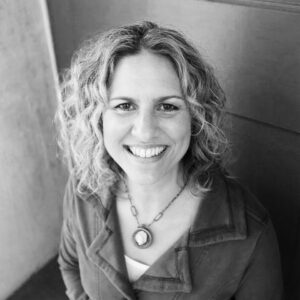 Jennifer Davis, Founder and CPCC, Jennifer Davis Coaching 
Jennifer Davis is a certified Leadership Coach and Founder of Jennifer Davis Coaching. She's passionate about connecting clients to the inner strength, motivation and energy to become even more amazing than they already are. Her areas of specialty include maximizing leadership and personal effectiveness, building resilience and inner strength, defining and living life purpose, and attaining inner peace through mindfulness and energy work.
She has held numerous corporate, coaching, and consulting positions over the past 25 years, including those in brand management, sales and marketing, and investment banking. She also loves speaking and leading workshops on topics such as leadership, empowerment, and resilience. Her latest events, "Fiercely Female; Creative Strategies to Own your Awesome" and "Finding your Inner Warrior," were all about championing women to find their edge, harness their strength, and run toward challenges and jump right in.
She received an MBA from the Stanford Graduate School of Business, a BA from Tufts University, and trained at the Coaches Training Institute.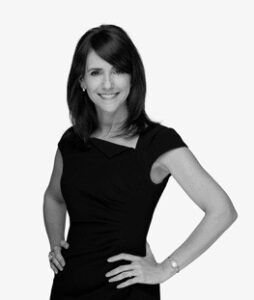 Dana Galin, CEO and Founder, Imprint Leadership Partners
A life-long explorer of human potential, Dana is on a mission to help leaders and their teams create greater impact.
Dana specializes in executive coaching, training and facilitating and works with senior leaders and their teams to help them improve performance and generate greater business results.  She has spent 25 years as a trusted advisor helping her clients identify and implement strategic solutions to their leadership development, human capital and communication needs.
In every consulting assignment, Dana focuses not only on the individual, but also on the system within which her clients operate to help create sustainable change.  Her ability to spot adaptive leadership challenges enables her to help her clients create transformative solutions that translate into business success. Dana has worked with hundreds of clients across industry sectors in myriad talent management disciplines, including leadership development, team coaching, key man relationship coaching, women's advancement, change management, onboarding, executive assessment, career strategy, career transition, 360
o  
feedback and communication.
Dana has had extensive instruction across domains relevant to high-performance leadership and team effectiveness at leading institutions such as Harvard Business School, Columbia Business School, University of Pennsylvania, Ackerman Institute for the Family, Arbinger Institute, and Landmark Education among many others.  She is certified in Leadership CircleTM, Collective Leadership CertificationTM, Hogan Inventories™, PRINT Survey™, Golden Personality Type Profiler™, StrengthsFinder™, Immunity to Change™, and Technology of Participation Facilitation Methods and Strategic Planning.  Dana is also trained in improvisational acting, image consulting and storytelling.
Representative assignments include senior partners and attorneys from Paul Hastings and Kirkland & Ellis and McKinsey and C-Suite executives from Publicis Group, Morgan Stanley, J.P. Morgan, NewsCorp, Time Warner, American Express, Shiseido, Deutsche Bank and Frito-Lay. Additional clients served include AIG, Bain & Co., BlackRock, PepsiCo, Pfizer,  Publicis, WebMD, NBA, the Bloomberg Administration, charity: water, Junior League and many others.
Dana has also delivered career strategy programs and keynotes for The S.C. Johnson School of Management at Cornell, Georgetown's McDonough School of Business, Wharton School of the University of Pennsylvania and Columbia Business School. Dana served as an adjunct executive coach for the S.C. Johnson Graduate School of Management at Cornell University and particpated on the Corporate Board of ALPFA, a leadership development organization for Latino professionals.
An entrepreneur at heart, Dana has helped launch a number of companies, including Kayak.com as well as New York-based talent development consulting firms Defineum and The Imprint Group.  Dana was the Head of Communications for the Trickle Up Program, a microfinance organization.  Prior to that, Dana held senior roles at leading public relations agencies, including Robinson Lerer & Montgomery in New York and the Gable Group, Golin/Harris and Rogers & Cowan in Los Angeles.  During that time, Dana's clients included Foley & Lardner, Nintendo of America, The Walt Disney Co, Sprint, Yamaha, Vidal Sassoon, Taco Bell, Hewlett Packard and many others.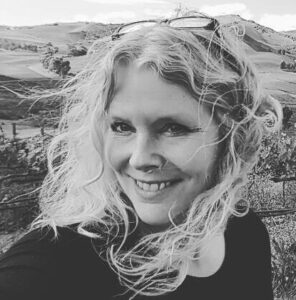 Deirdre Heekin, Winegrower, Farmer, Restaurateur, and Sommelier, La Garagista
Deirdre Heekin is a winegrower, farmer, writer, photographer, and former restaurateur and wine director.  She was co-proprietor along with her chef husband Caleb Barber of the acclaimed osteria pane e salute for the twenty years it ran in Woodstock, Vermont.
There she curated the wine program which focused on small producers making organic, biodynamic and natural wines.  She and Caleb own  
la garagista farm + winery,
their small hillside farm and vineyards in Vermont where they farm with organic and biodynamic practices, making wines and ciders that have been featured in such publications as Eric Asimov's
The Pour
in
The New York Times, The Wine Spectator, Wine Enthusiast, Wine and Spirits, Boston Magazine, The Boston Globe, Forbes, Esquire
, and
Punch
.  In 2014, her book
An Unlikely Vineyard: The Education of a Farmer and Her Quest for Terroir
was hailed as one of the top five wine books of that year in
The New York Times
.  In 2015, one of their wines was included in the Top Ten Wines of the Year also in
The New York Times
.  In 2016, Deirdre was cited as one of the top five rule-breakers in wine to watch by
Food and Wine
, and the soft cover edition of
An Unlikely Vineyard
was chosen by Forbes Magazine as one of the top eight cocktail, wine, and food books of the year to consider.   Deirdre's small production wines can be found in wine shops and on restaurant wine lists in places like New York, Boston, Rhode Island, Vermont, California, Montreal, London, and Barcelona that prize wines naturally made and that speak of the landscape. 
Deirdre has long been a student of wine and wine production in Italy, France, Austria, and California.  She studied at the L'Ecole du Vin et des Terroir, a program specializing in biodynamic winegrowing, in Burgundy.  She is the author of a collection of personal essays about wine and spirits and how they led her to start la garagista: Libation: A Bitter Alchemy, and together with Caleb,  a collection of essays and recipes In Late Winter We Ate Pears: A Year of Hunger and Love.  Her third book is slated for release in the autumn of 2014, An Unlikely Vineyard: The Education of a Winegrower and Her Quest for Terroir, which tells the story of their farm in both words and photographs.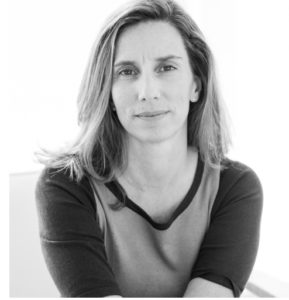 Elizabeth McCourt, President & Founder, McCourt Leadership Group
Elizabeth is a certified leadership coach and finance professional. A background in executive recruiting in financial services for nearly 20 years, she works with high-level individuals and teams as a strategic partner in both their professional and personal goals. Certified in the Hogan Leadership Assessment and in Systemic Team Coaching she works with people in a holistic way to not only maximize potential but identify triggers that detract from their goals.
She's on a mission to help women embrace their own resilience with the mindset that 'wins' don't always have to be spectacular, they can be regular. (#regulargalresilience) With her partner, she's developing "Fiercely Female," an engaging leadership workshop series.
She speaks professionally about resilience and mindset. Since 2014, she's presented a case study at the yearly ESMT Coaching Colloquia at ESMT Business School in Berlin, Germany. In 2015, she presented as case study at Harvard University's Institute of Coaching. In October, 2016, she was published in the inaugural Philosophy of Coaching: An International Journal, where she is also on the Board. Elizabeth presents at a variety conferences including The Most Powerful Women's LEAD Banking, Women's Financial Advisor Forum, NonprofitPRO conference, the US Army Recruiting Battalion and also gave a TEDx talk entitled, "Why You Should Spill Your Secrets".
Her style is both practical minded and creative, allowing clients to really push their limits to find their most courageous style of both resilience and leadership. She has a JD from Loyola University, MFA from SUNY Stony Brook and BS in Finance from University of Maryland. For fun she is an avid triathlete and longtime yogi.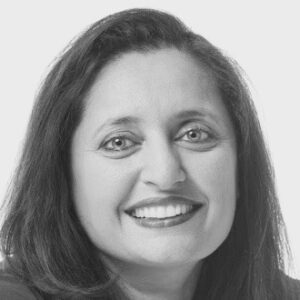 Sonal Shah, Executive Director, Beeck Center for Social Impact and Innovation 
Sonal is an economist and entrepreneur and has spent her career focused on economic policy and actionable innovation in the public and private sectors.  She is a global leader on social innovation policy including impact investing, data and technology for social good, and civic engagement through government, business, philanthropy and civil society. She has led policy innovations at the White House for President Obama and the Treasury Department for President Clinton.
She brings a unique and diverse background.  An international economist she set up the central bank in Bosnia, worked post-conflict reconstruction in Kosovo, and implemented poverty reduction strategies in Africa and financial crises in Asia and Latin America. In the private sector, she led technology for civic engagement and impact investing initiatives at Google, as the head of Global Development Initiatives and set up and ran the environmental strategy, including investing clean technologies at Goldman Sachs.  
She served as Deputy Assistant to the President for President Obama and founded the White House Office of Social Innovation and Civic Participation.  She served on President Obama's transition board leading the Technology, Innovation and Government Reform group.  In the Administration, Sonal led the efforts to set up innovative finance mechanisms for service delivery, leveraging technology to better engage citizens in government, creating new public-private partnerships and supported and trained leadership throughout government (political and civic service) to institutionalize innovative practices.
Sonal started her career at the U.S. Department of Treasury where she was an international economist working on timely development issues, including post-conflict development in Bosnia, Asian financial crisis, and poverty reduction in Africa.

One of Sonal's most proud accomplishments is working with her siblings to create a non-profit, Indicorps, to build a new generation of socially conscious global leaders.  They worked with some of the leading non-profit and social organizations throughout India working on issues of healthcare, education, farming, women's development, etc.  Indicorps created the service movement in India inspiring and incubating new social enterprises like Teach for India and Sarvajal. She serves on the board of the Case Foundation, Oxfam America, The Century Foundation, Non-Profit Finance Fund, the Urban Alliance. She serves as an adviser to the Democracy Fund and the Washington Area Women's Foundation.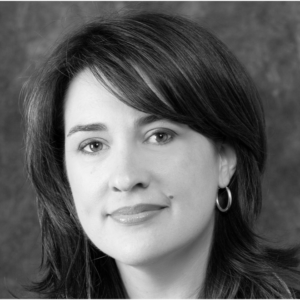 Meg Sullivan, Founder, Quorum Initiative
Chief Business Development, Marketing, and CSR Officer, Paul Hastings
In 2011 Meg founded Quorum Initiative, an international organization focused on accelerating the advancement of executive women in business. She believes that change can only happen if dynamic and diverse women coalesce and take tangible steps together to ensure a new way forward in the business world. Membership chapters have been launched in New York, Washington, D.C., and London, connecting executive women across borders to share ideas and take action towards creating systemic change.
Meg is passionate about diversity and inclusion being a driver of business innovation and women's role in helping to shape our future global enterprises. Additionally, Meg is the Chief Business Development and Marketing Officer at Paul Hastings where she is responsible for supporting the firm's global strategy for growth and innovation in legal services. She oversees the creation and implementation of business and client development programs, brand management, marketing, and communications that promote Paul Hastings' global reach and commitment to client service excellence. Meg also leads the firm's Corporate Social Responsibility strategy focused on creating inclusive environments, delivering diversity in ideas and services and driving social entrepreneurship through our pro bono and community efforts.
Meg has spent the majority of her career helping organizations deliver client relationship-building programs and broaden their global visibility. Before joining Paul Hastings, Meg was based in Europe for ten years. During that time, she was the Director of Marketing for the EMEIA region at Andersen. In addition, Meg has served as the director of development and export for a major French clothing manufacturer, the director of development for the largest French shoe manufacturer and the assistant vice president in an American venture capital business.
Meg currently serves on the steering committee for The Aspen Institute Socrates Program and the advisory council for Child HELP Partnership. Her alma mater is Sarah Lawrence College where she learned to think, write and question the status quo as well as hone her French skills, all things that have served her well throughout her professional career. And mostly recently, she built herself a beautiful home in the lake country of Sullivan County, NY.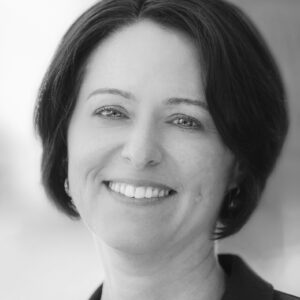 Jennifer Tescher, President and CEO, Center for Financial Services Innovation
Jennifer Tescher is the founder, president and CEO of the Center for Financial Services Innovation. CFSI is the authority on consumer financial health, leading a network of committed financial services innovators to build better consumer products and practices.
As an entrepreneur, innovator and forceful voice for change, Jennifer has focused her work and career on the idea that, by aligning consumer and provider success, business can be a force for good in the lives of consumers, communities and the economy.
Jennifer is a recognized thought leader, with frequent interviews and articles in both the mainstream and financial press and major speaking engagements at a broad spectrum of industry and policy conferences. In 2008 she was chosen to serve a three-year term on the Federal Reserve Board's Consumer Advisory Council. Currently, Jennifer is a member of Accion's Center for Financial Inclusion Advisory Council, and participates as an advisory board member for several of the nation's largest financial institutions, non-profits and research organizations. She was named one of Chicago's 40 under 40 by Crain's Chicago Business in 2006. She serves on the board of Elevate Energy, is the past chair of the board of the Center for Economic Progress and a past board member of the Interfaith Council for the Homeless. In 2014, she was nominated to the Northwestern University Council of One Hundred.
A native of Miami, Jennifer graduated from Northwestern University's Medill School of Journalism with a combined BSJ and MSJ. She holds an MPP from the University of Chicago's Harris School. She lives in Chicago with her husband, bestselling author Jonathan Eig, and their children, Lillian, Lola, and Jeffrey.
---
Dinner Hosts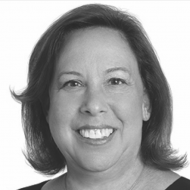 Arlene Adler, Senior Vice President, Neuberger Berman
Arlene J. Adler, Senior Vice President, joined Neuberger Berman in 2004. Arlene is a Wealth Advisor providing financial counseling services to high net worth individuals. Prior to joining the firm, she was a banker and financial advisor for the private client groups of Fleet Bank and Citibank.
She is a member of The Advisory Board of the Breast Cancer Research Foundation and the Mount Sinai Adolescent Health Center. Arlene received a BS from Northeastern University. She was named #105 in New York on Barron's Top 1,200 Financial Advisors list in 2015.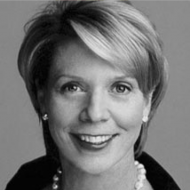 Cathie Black, Principal, Madison Park Ventures
Cathie Black is a well-known media executive having been President and Publisher of Hearst Magazines, a global publisher with titles such as Cosmopolitan, Esquire, Harper's Bazaar, ELLE, O, the Oprah magazine, Food Network and a host of others.
She was also Publisher of USA Today in its launch years. Cathie is a New York Times bestseller author with Basic Black: the Essential Guide for Getting Ahead at Work (and in Life). Today she is an angel investor, advisor and board member of several entrepreneurial companies with female Founders.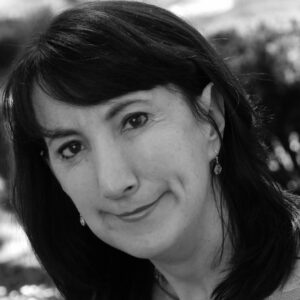 Elissa Brown,  Founder and Executive Director, Child HELP Partnership
Professor of Psychology, St. John's University
Dr. Brown is Professor of Psychology and Executive Director of the Child HELP (Heal, Empower, Learn, Prevent) Partnership at St. John's University.  Her primary clinical and research interests include the prevention and treatment of child trauma and posttraumatic stress disorder.
She has participated in research on the assessment and treatment of sexual assault, child physical abuse, and bereavement related to traumatic circumstances (such as September 11th, 2001). Dr. Brown has received funding from the National Institute of Mental Health, New York State Office of Mental Health, Substance Abuse and Mental Health Services Administration, Department of Justice, and Private Foundations to evaluate treatments for traumatized children and adolescents, many of whom are from culturally diverse and economically disadvantaged populations.  She is the Director of a Category III affiliate site of the National Child Traumatic Stress Network.  Currently, she is the Principal Investigator of a DOJ Safe Start Initiative, in which the PARTNERS team is examining the engagement, retention, and outcomes of families in a randomized clinical trial examining the effectiveness of Alternatives for Families: A Cognitive Behavioral Therapy for family conflict and physical abuse.  Dr. Brown is a member of several national and international organizations dedicated to improving mental health services for traumatized children and has served on the Board of the American Professional Society on the Abuse of Children.
 Ellen Federico,  Founder, The Event Group® Inc.
Ellen Federico is the President and CEO of The Event Group Inc®, a corporate event and conference planning firm established in Manhattan, New York in 1986.
The Event Group specializes in executive coordination services and offers full or partial special event and conference planning nationwide and abroad. TEG is on record for producing landmark events including the Bicentennial of the New York Stock Exchange, Op Sail, Pfizer's 150th Anniversary, POW WOW – International Travel Agents, Toy Fair New York, and Citibank Leaders In Excellence Awards. Ellen is a member of The Writers Guild, MPI, ISES, and, Certified Monarch Butterfly Wrangler.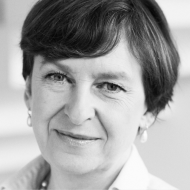 Anne Groves, Consultant, Anne Groves Consulting
Anne Groves is an independent communications consultant and has worked in the industry for over 35 years. Currently, her main clients are specialist headhunter Taylor Bennett, for whom she works on corporate communications and employee communications searches, and the Taylor Bennett Foundation, a charity that trains graduates from ethnically diverse backgrounds for careers in PR.
Anne also provides advisory services to clients in the legal sector on communications, and has worked for numerous top 50 firms and legal challenger brands. Anne's most recent in-house roles were as Global Head of PR at Clifford Chance and, previously, as Head of PR for the EMEIA region at Andersen. Her earlier PR roles included periods in financial services and publishing. Anne is a Fellow of the Chartered Institute of Public Relations. She is a non-executive board member of international communications consultancy Infinite Global Ltd, an ambassador for the London contemporary dance festival Dance Umbrella, and works on a voluntary basis for Tennis First, a charity which raises funds to support talented young tennis players.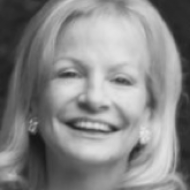 Joan Wucher King, Chairman, Arundel Consulting
Joan Wucher King provides a range of advisory services to professional services firms as head of Arundel Consulting, which she founded in 2002. For one of her major clients, a leading global law firm, she provides a mix of economic and market analysis and commentary. Joan has worked in all areas of professional communications throughout her career, across the field of marketing and creative communications.
She began her career as a university lecturer, before joining The Financial Times as a journalist covering the Middle East, was head of corporate communications at a UK merchant bank and then partner in charge of financial services and industry marketing at a global professional services firm. She went on to head financial services marketing at another global professional services firm. During Joan's time in the Middle East, she wrote a major history of Egypt, a country where she did her graduate degree and worked as a journalist and researcher. While in Saudi Arabia she led research on a variety of political and economic topics for the Saudi Ministry of Foreign Affairs. She has a particular professional and personal interest in the interplay of religion and politics and is currently writing on that topic. Joan feels that much of what she has achieved in her career has been thanks to hard work of the teams she has had the privilege to lead and mentor, which is why she is such a strong supporter of what the Quorum Initiative seeks to accomplish.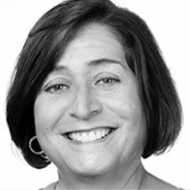 Daphne Kis, Chief  Executive Officer, Litmus Health
Daphne Kis is a leader in global technology, venture, and entrepreneurial circles with nearly 30 years of expertise taking early stage entrepreneurial ideas through many phases of raising capital, business development, and clarifying and executing on strategy.
She is the co-founder of Litmus Health and the CEO of WorldQuant University a tuition-free, fully online Masters program in Quantitative Finance. Kis serves on the international steering committee and as a lead mentor for the German Accelerator, a government funded initiative to bring emerging German technologies to the U.S. Committed to women's entrepreneurship, Daphne acts as equity advisor to several women-led companies and serves on the Springboard Tech Advisory Council as well as serving as a board director at Filmbuff and Young Audiences Arts for Learning.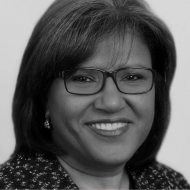 Vikki Pryor, Managing Principal and Founder, Change Create Transform
Vikki Pryor founded Change Create Transform six years ago to provide businesses and individuals a fresh approach to thought leadership, problem-solving and idea generation. By leveraging the ExpertTerre™ platform of experienced executives and professionals, she helps organizations and individuals succeed and grow.
Using innovation, strategy, and operating leadership, Vikki's contributions to early stage, high-growth, and restructuring for mid-size and large organizations, has laid the foundation for cross-functional and cross-industry expertise. With over twenty years of senior executive experience, Vikki served for eleven years as CEO of a mid-sized life insurance company and on executive teams and boards in health insurance, life insurance, banking, energy, financial services, and philanthropy. Vikki has a JD, MBA, and is a CPA. A sought after advisor and presenter, she is committed to the progress that comes from positive change. Vikki is the President and Founder of the Change Create Transform Foundation, a leadership development and scholarship program which has helped 67 promising students attend undergraduate and post-graduate schools. Vikki is the devoted grandmother to her granddaughter, Dakota Madison.
Eyde Steinberg, Partner, Floraine de Saint Pierre & Partners, U.S. 
In 2013, Eyde Steinberg joined the international organization design and executive search consultancy, Floriane de Saint Pierre & Partners as Partner overseeing their US practice. Founded on the premise that a critical competitive edge for lifestyle brands rooted in creativity and product innovation is the visionary creative leadership of creative and management teams. Eyde held a global strategic and operational role as Vice President & Director, Global Talent Acquisition – Louis Vuitton in Paris, an operating company of LVMH Moët Hennessey – Louis Vuitton, the world's leading €24 billion luxury products group headquartered in Paris, France.
Eyde rose from Manager, Executive Recruitment & Development for LVMH Moët Hennessey – Louis Vuitton, New York, to Director, Executive Recruitment & Development, Vice President, HR Executive Recruitment & Development, to Senior Vice President, HR Executive Recruitment & Development before moving to Louis Vuitton, a LVMH operating company. She built the LVMH HR function in the Americas, including developing a knowledge database of world-class management team level executives (CEO & direct reports), creative talent (designers), high potentials and top school MBA talent for Retail and Corporate Management.
---
Thursday, June 1, 2017
Spotlight on Innovation with Deirdre Heekin, Winegrower, Farmer, Restaurateur, and Sommelier, La Garagista
Deirdre was recently profiled in both the NY Times and Wine Spector for the fascinating and unique natural wines she produces in Vermont. She will explain pairings and delight us with stories about her wines and other favorites created by female winegrowers.
Friday, June 2, 2017
Registration, Breakfast, and Connecting
Welcome and Opening Remarks
Meg Sullivan, Chief Business Development, Marketing  and CSR Officer, Paul Hastings, and Founder, Quorum Initiative
Fireside chat with Janet Thomas, Founder and CEO, TouchFX
Janet was placed on the Powerlist of the top 100 most influential Black individuals in the UK in 2016 for the third consecutive year and has recently been appointed to the Panel of Experts of The Hague-based Panel of Recognised International Market Experts in Finance.
Spotlight on Innovation with Jennifer Tescher, President and CEO, Center for Financial Services Innovation
As an entrepreneur, innovator, and forceful voice for change, Jennifer has focused her work and career on the idea that, by aligning consumer and provider success, business can be a force for good in the lives of consumers, communities, and the economy.
Coffee Break
Take Stock: Innovative Connecting and Interactive Discovery
Kick off the day in working groups getting to know one another better as leaders.
Facilitators:
Dana Galin, CEO and Founder, Imprint Leadership Partners
Jennifer Davis, Founder and CPCC, Jennifer Davis Coaching 
Gurjot Sidhu, CEO and Creative Director, Gurjot New York
Miranda Wilkotz, Co-Founder and Strategic Consultant, Quorum Initiative
Keynote address from Tara Bunch, Vice President, Apple
Through phone, chat, and online support, Tara's work at AppleCare reaches billions of customers in over 30 languages. Business Insider named her one of the most powerful engineers in 2016.
Keynote address from Lisa Stanton, President, InAuth 
In 2016 Lisa was named to the Women in Fintech Power List. She sold InAuth to American Express in December 2016 adding heft to their security offerings and helping them better manage potential fraud in this age of digital money transfer.
Take Action: Designing for Scale
Learn a new methodology used by designers and technologists for solving complex problems – Design Thinking. This concept can be applied to a wide array of business and social challenges. Discover how to develop creative, human-centered approaches to scaling a program, initiative or simply an idea. Gain practical experience applying design thinking, a technique you can use to address challenges you face in your professional or personal life.
Facilitator:
Sonal Shah, Executive Director, Beeck Center for Social Impact and Innovation
Closing Remarks
---
Testimonials
"I thought it was the most thoughtfully conceived/put together conference I've ever had the privilege of attending.  You all clearly considered every detail – and it showed!"
"It was incredible: terrific intellectual content, a real emotional dimension, thoroughly stimulating and the most amazing forum for making friends and having ideas."
"Thank you for organizing such a terrific event. The caliber of the attendees, the diversity of the group and their expertise, and the generosity of spirit energized the room!"
"
WOW! This is the only word that comes to mind to describe my experience at HOW. Amazing. I had a fantastic time and met so many unbelievable women."
"Again thank you for the most amazing one and half days. I was really touched by the whole event and understanding the purpose and reach of the Quorum initiative."
"I so enjoyed seeing the TQI network in action and being part of the HOW conference (don't include on Friday!)  Quite literally every woman I met and heard speak was fantastic; I don't think I have ever had that experience before." 
Who Should Attend
This exclusive forum is recommended for executive women in business who are managing business units, teams, and budgets and whose organizations have at least 100 employees.
Sponsors
| | | |
| --- | --- | --- |
|  Platinum | | |
|   | | |
| | | |
| --- | --- | --- |
|  Bronze | | |
|   | | |